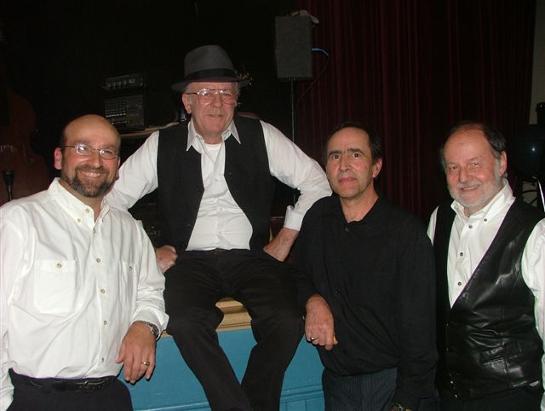 Dan Potter, Jim Spooner, Gene Martin and Barry Garvin, the original configuration of CountyRoad 5 BluegrassBand, at the Joshua Bates Center in 2007.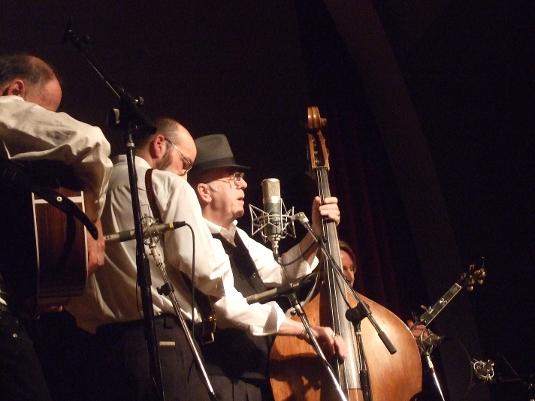 The above photo was taken at the Joshua Bates Center in 2008 where the group, then consisting of Barry , Dan , Jim and the then Christine Smith, performing at her first show, opened for the Abrams' Brothers.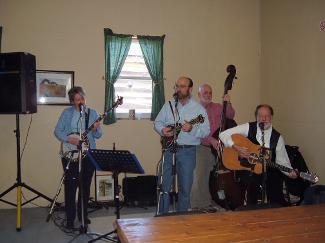 Christine , Dan , Nick Henderson and Barry performing at Edgewood Farms in 2009.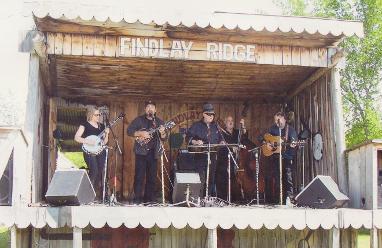 The group performs at Findlay Ridge Bluegrass Festival, May 2010.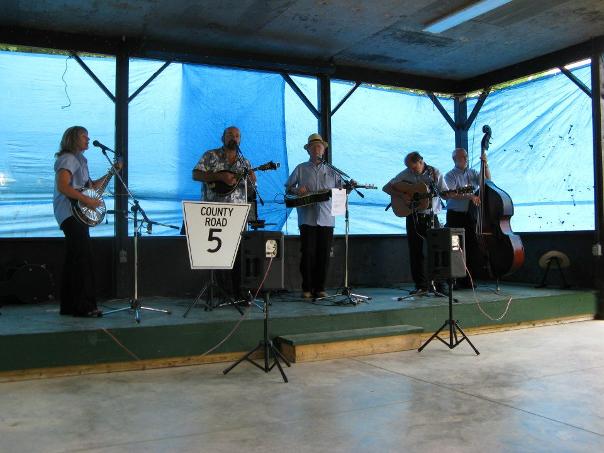 CR5BB performing at Lower Beverley Lake Park in August 2011.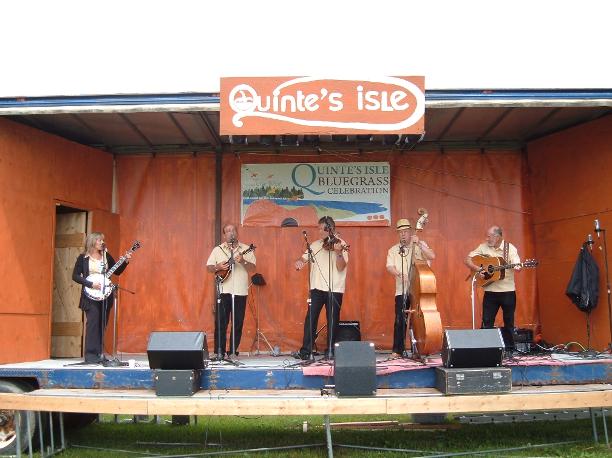 2012 Quinte's Isle Bluegrass Celebration. What a venue!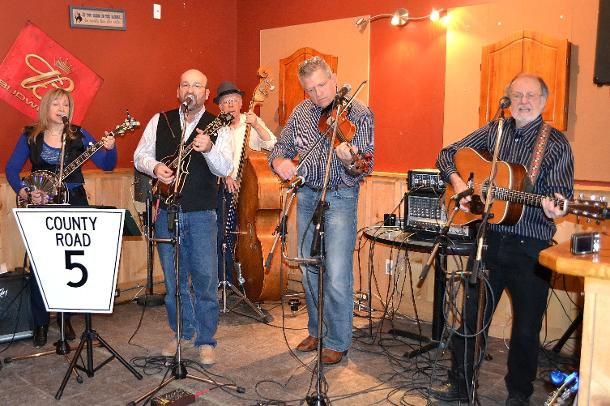 CountyRoad 5 BluegrassBand at Woody's Diner in early 2013. Our facebook friends, Norma and Ray Langrish made the drive up from Prince Edward County and took this and several other pics!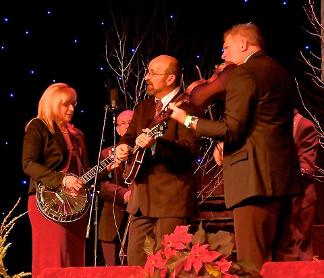 CR5 Bluegrass making their debut at the Central Canadian Bluegrass Awards at Deerhurst in Nov. 2015!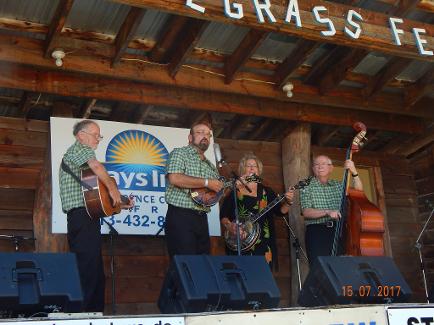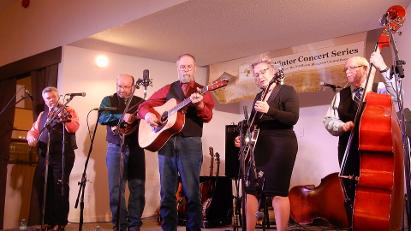 2019 Kingston & Area WINTER CONCERT SERIES in Seeley's Bay
opening for SIDELINE!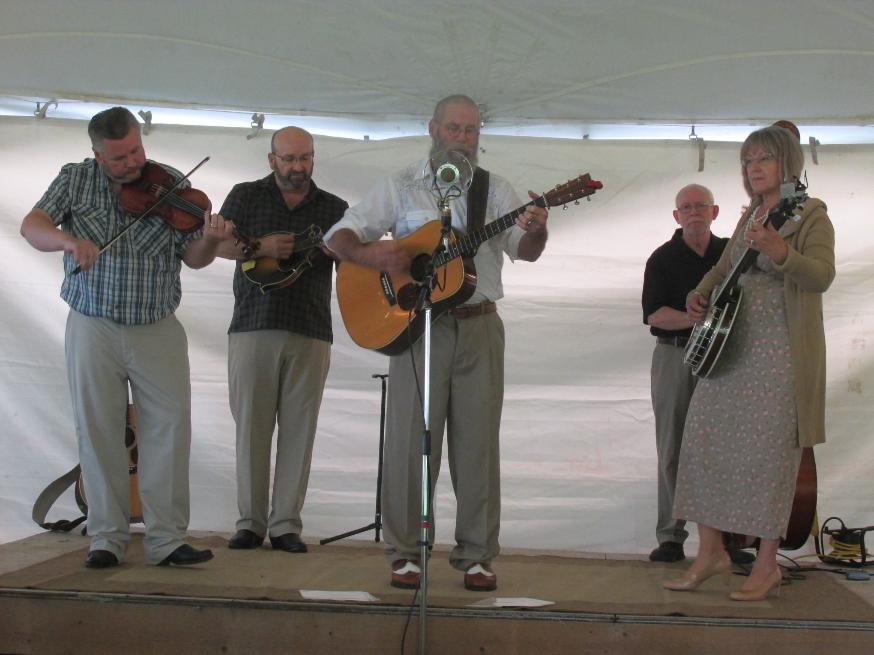 Under the big top at Generations Inn in Carleton Place, August 2021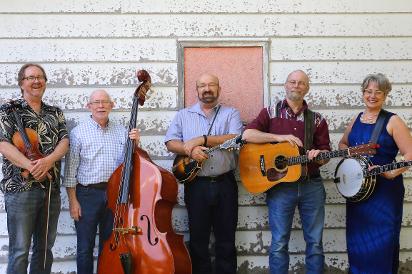 Posing for pics behind the stage at the 2023 Lombardy Fair.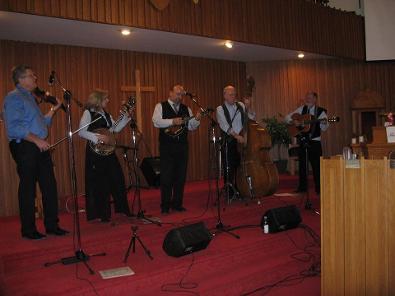 CountyRoad 5 BluegrassBand at St. Paul's United Church in Prescott ON. in February 2014. Picture courtesy of Myra Garvin!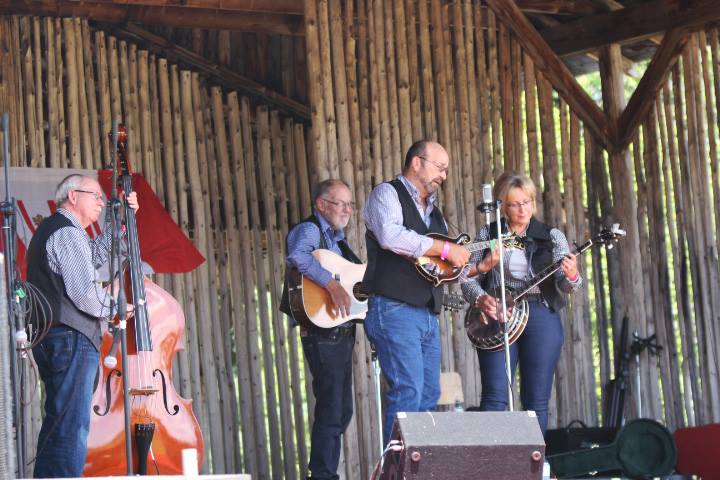 On stage at the 2016 Palmer rapids Twin Music Festival in Palmer Rapids.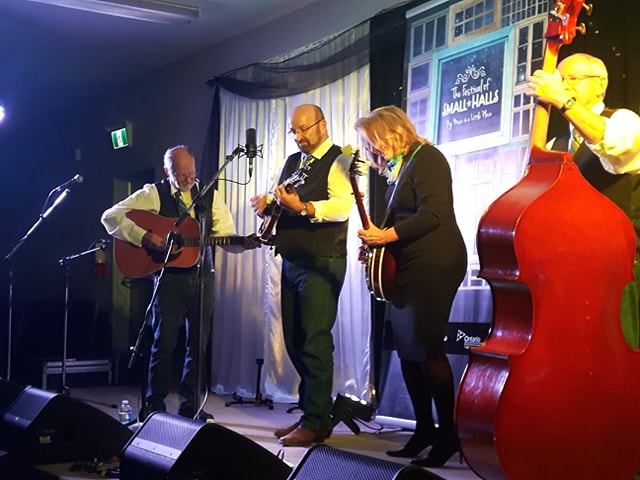 2018 Festival Of Small Halls in Harrowsmith at the Golden Links Hall opening for The Slocan Ramblers.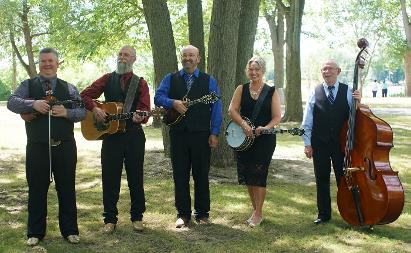 Pickin' in the park! Riverside Park, Carleton Place, ON, July 25, 2020.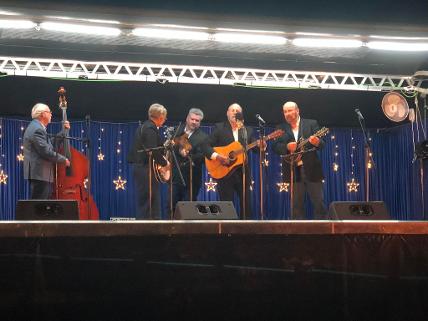 Closing out opening night
at Renfrew's Bluegrass Festival 2022!