FROM HUMBLE BEGINNINGS
CR5 Bluegrass is an award winning contemporary 5-piece bluegrass band originally from in and around McIntosh Mills which is located approx. half way between Mallorytown and Athens, right on County Road 5, hence the name. You never know what you'll hear from this group. From blues to old country to pop to traditional bluegrass, this group's unique "bluegrassified" sound is what makes CR5 Bluegrass a fan favorite at many musical venues throughout Eastern Ontario and Western Quebec. In 2018 they were voted Most Promising Group at the Central Canadian Bluegrass Awards and have also received nominations for Gospel Group Of the Year in 2018 and again in 2019 as well as a Recording Of the Year nomination in 2016. They were nominated for induction into The Brockville & Area Performing Arts Hall Of Fame in 2017.

The current group consists of the husband and wife duo of Dan & Christine Potter, both of whom contribute vocally with Christine on the 5 string banjo and Dan on the mandolin. Dan is also an accomplished singer/songwriter and composes the bulk of our original material. They are currently residing in Lyndhurst ON. Ottawa native Jim Bossert holds down the bottom end on the upright bass fiddle with Marc Rochon, a Carleton Place native, playing lead and rythmn guitar and contributing vocally. George Laing has recently joined us to lend his own brand of fiddle music to our brand.

In addition to performing, CR5 Bluegrass is very active in the local bluegrass community having founded, promoted and hosted local events such as The Eastern Ontario Bluegrass Festival, The Kingston & Area Winter Concert Series and The Jonas Street Music Festival which has become an integral part of the local fall fair, Lyndhurst Turkey Fair.


Dan Potter - mandolin, guitar, lead and harmony vocals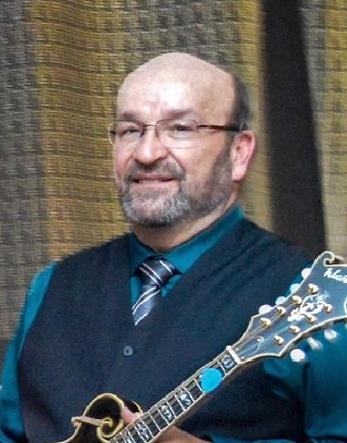 Dan is the lone remaining founding member of CR5 Bluegrass. He does the bulk of the vocal work for our group and writes the majority of our original material. Dan lives in Lyndhurst with his wife Christine and their dog Coda!
Christine Potter - banjo, lead and harmony vocals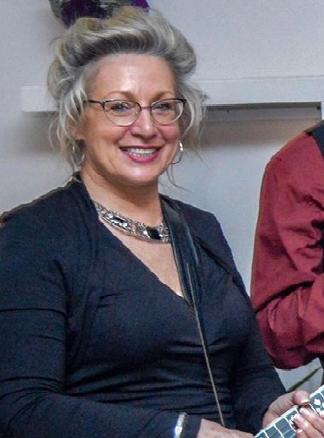 Christine's intuitive style of picking has garnered attention everywhere we play. Her vocals are also an essential piece of our over all "sound"! Christine is originally from Gananoque and is the daughter of area banjo legend, Buddy Clark!
Jim Bossert - upright bass fiddle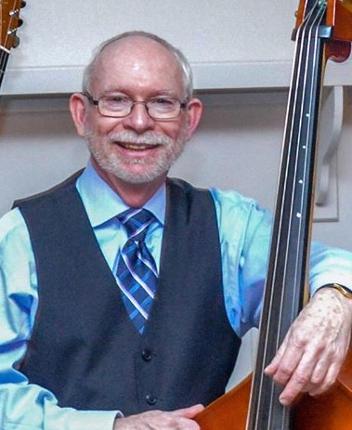 From Ottawa, Jim holds down the "bottom end" of our ensemble. Jim is an experienced bass player who has played bass in a number of groups from the area. His playing experience ranges from bluegrass to roots to country to tango and his knowledge of music is an invaluable asset to the group as we work out arrangements to our chosen numbers.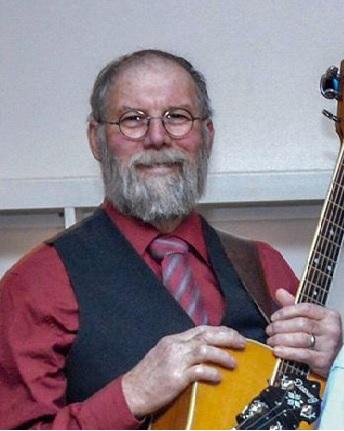 Hailing from Carleton Place, Marc plays rhythm guitar and will lend his voice to the group singing both lead and harmony parts. He has played both bluegrass and traditional acoustic & electric blues. In addition to bluegrass style guitar he plays ragtime, slide and National steel guitar, a bit of banjo and is a very good harmonica player.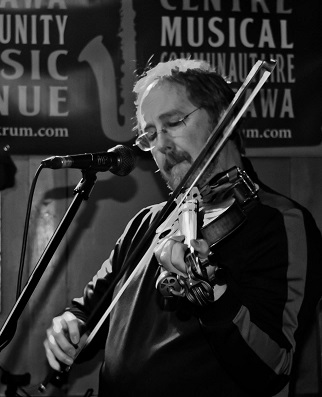 George Laing is a multi instrumentalist who will be adding his own style of fiddle to our group. Originally from Hamilton, he currently resides in Ottawa. He has performed with many groups over the years including Ottawa based, The Shirt Tearing Boys. We welcome George to the CR5 family!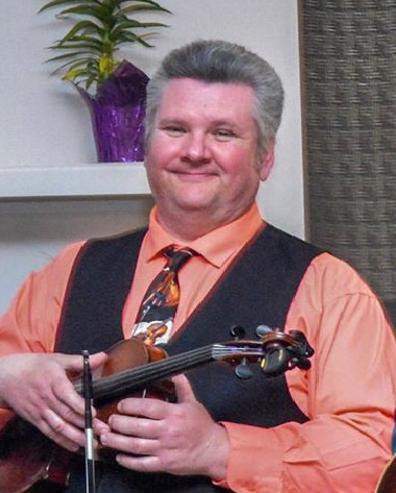 Due to a busy work and performance schedule and the rigors of raising a young family, 5 time CCBA "Fiddle Player Of the Year" and CCBA "Honor Roll" Member, Joe White has had to cut back but he will still add his own touches to that CR5 Bluegrass "sound" from time to time.