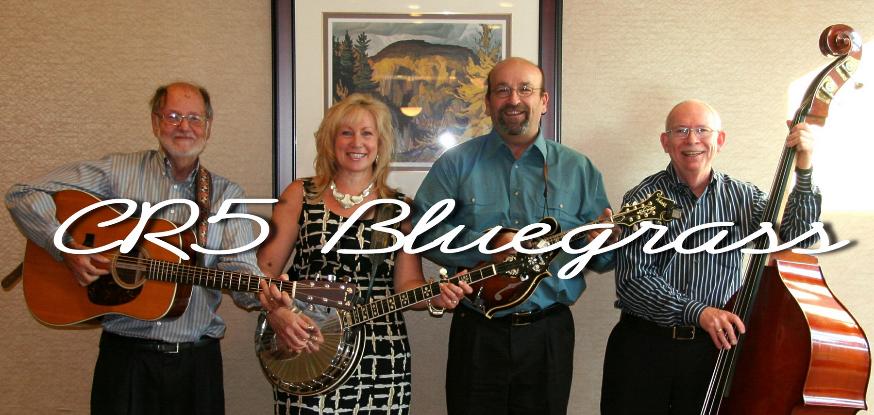 Barry Garvin Christine Smith Dan Potter Jim Bossert
We've changed our brand!
In response to some concerns about length of text for programs and posters and, to somewhat alleviate the confusion that is occurring between bands that have adopted similar names, we will officially be going by CR5 Bluegrass henceforth!
UPCOMING CONCERT INFORMATION!
Coming Up!
Nov. 25 - 27

TBD Central Canadian Bluegrass Awards Deerhurst Resort,

Huntsville, ON
We are honored our premier CD, "Up North" is one of four nominees for 2016 Recording at this years CCBA in Huntsville. Congratulations and best of luck to all the nominees! We'll see you there.
CR5 Bluegrass introduced our premier CD of all original material in June of 2015. It debuted on Queen's University radio, CFRC 101.9 on July 21, 2015 at #1 and remained in the top 10 for 10 weeks! Our original pressing of self packaged CD's sold out by falls end. Due to overwhelming response, we have re-pressed and re-packaged Up North! We will have copies with us where we are performing or, you can purchase your copy online or via any of the contact links on these pages.