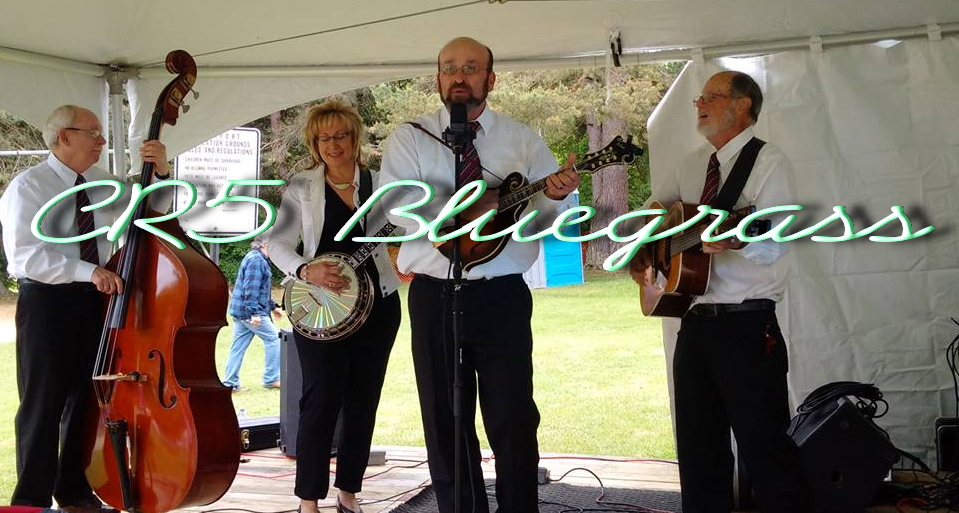 Jim Bossert Christine Potter Dan Potter Barry Garvin
Divergent musical tastes varying from blues to jazz to country to rock & roll, as well as traditional bluegrass, can be heard in the unique "bluegrassified" sound that this group brings to all of
its
performances.
The current group consists of founding members Dan Potter and Barry Garvin, Christine Smith, and Jim Bossert.
While primarily focusing on bluegrass music, CR5 Bluegrass are known to add some old country, folk, pop, old time, gospel and original material to their concerts– all with a contemporary "bluegrassified" twist. Anything goes with this talented ensemble! The current group consists of:
An introduction to CR5 Bluegrass! (formerly CountyRoad 5 BluegrassBand) est. 2006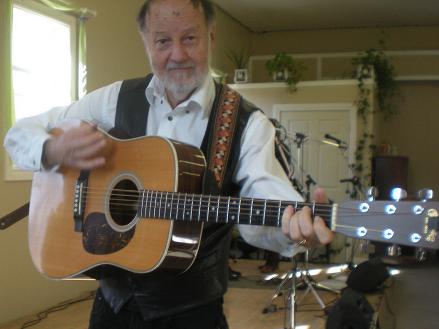 Barry is one of the founding members of our group. He is an experienced player who plays exceptional lead breaks and has great rhythm. His rock, jazz, blues and folk influenced style of playing define our "sound"! Barry hails all the way from Maitland Ontario.
Dan Potter - mandolin, guitar, lead and harmony vocals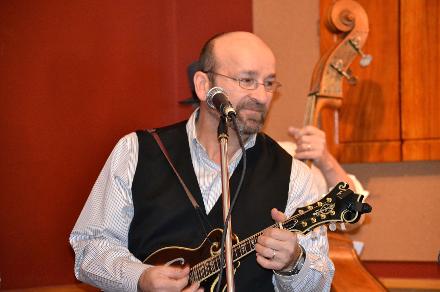 Dan is the other remaining founding member of CR5 Bluegrass. He does the bulk of the vocal work for our group and writes the majority of our original material. Dan lives in Lyndhurst with his wife Christine and their dog Coda!
Christine Potter - banjo, lead and harmony vocals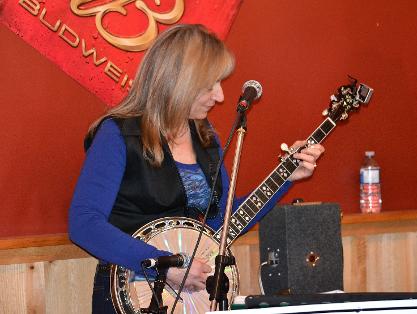 Christine's intuitive style of picking has garnered attention everywhere we play. Her vocals are also an essential piece of our over all "sound"! Christine is originally from Gananoque and is the daughter of area banjo legend, Buddy Clark!
Jim Bossert - upright bass fiddle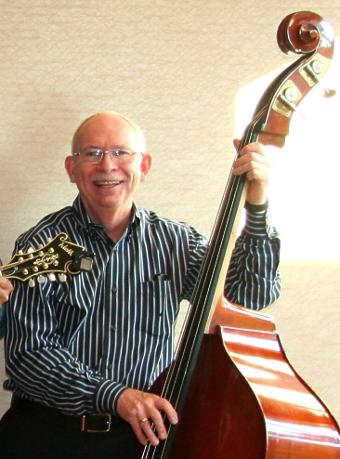 From Ottawa, Jim is the newest member of our group. We are excited to have him join us to hold down the "bottom end" of our ensemble. You may have seen Jim in any one of a number of groups from the area, groups ranging from bluegrass to roots to blues to tango. That's right folks, tango! He is a great addition to the musical melting pot that is CR5 Bluegrass!