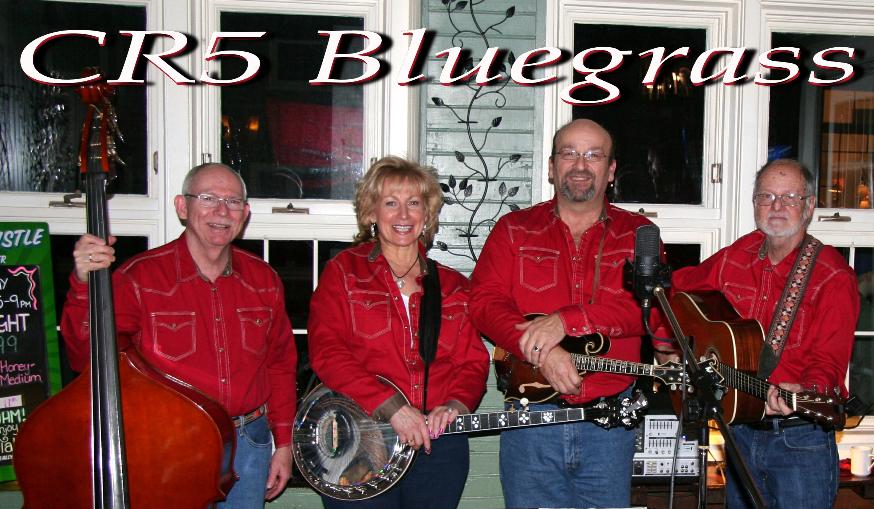 Jim Bossert Christine Potter Dan Potter Barry Garvin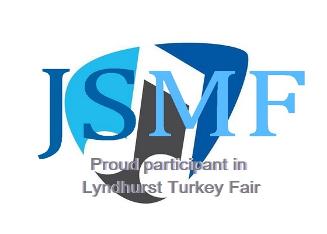 THANK YOU
to all of you who made the

2017
Jonas Street
Music Festival
a part of your

Lyndhurst Turkey Fair

experience!
CR5 Bluegrass Schedule for October 2017
Oct. 15 7:00 - 9:00 pm St. James Anglican Church Maitland, ON
Oct. 23 8:00 - 10:00 pm Bluegrass Mondays @ PRESSED Ottawa, ON
Oct. 27 7:00 - 10:00 pm EOBF presents: Roxeen & Dalrymple Seeley's Bay, ON
Oct. 29 t.b.d. The Black Irish Pub - private function - Ottawa, ON
2017/18 dates are being posted as they become available! See our "Schedule" tab for details!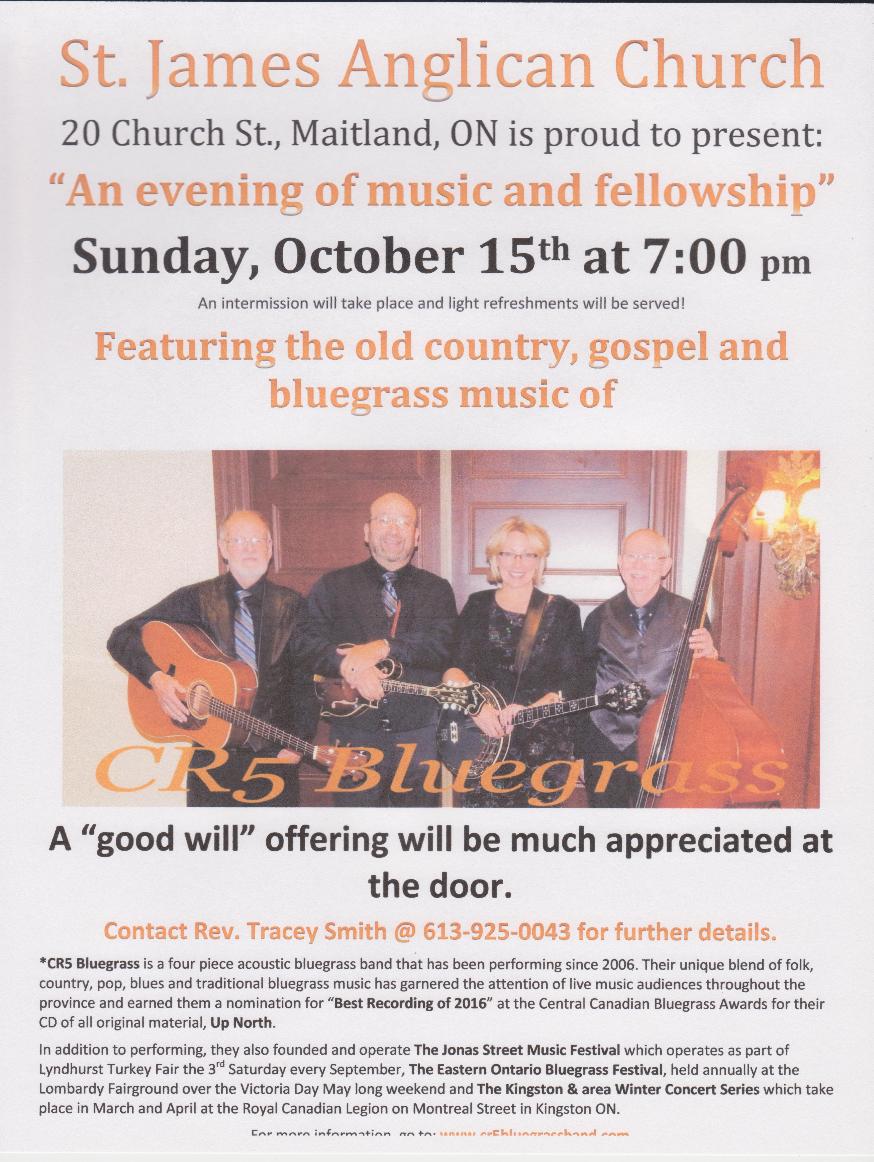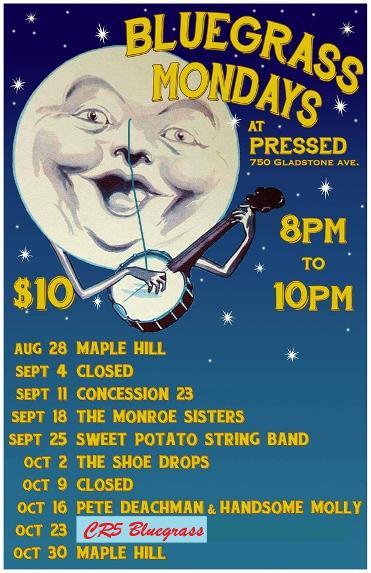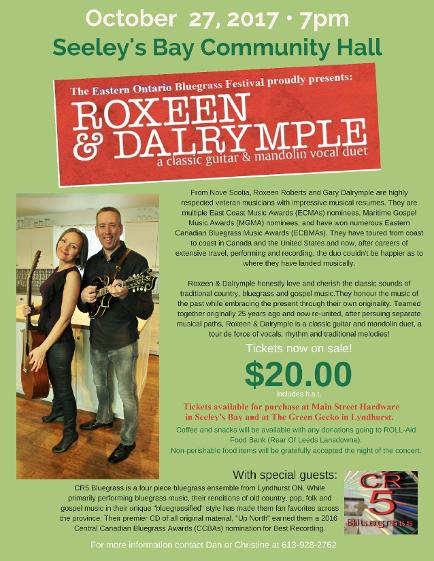 We are very busy planning for 2018 but want to say THANK YOU to all of our patrons, partners & suppliers, volunteers and the bands that helped with the 2017 EOBF!
Eastern Ontario Bluegrass Festival
For pics, video and other details go to:
Eastern Ontario Bluegrass Festival
What are you doing the Victoria Day May long weekend?
Thank you for coming in 2017!
Jonas Street Music Festival

https://www.facebook.com/JonasStreetMusicFestival/
Coming up in early 2018:
The Kingston & Area Winter Concert Series
https://www.facebook.com/KTownWCS/
Mark your calendars: Tues. March 20th & Tues. April 17th!
Brought to you by The Northern Bluegrass Committee
Bands to be announced in November, 2017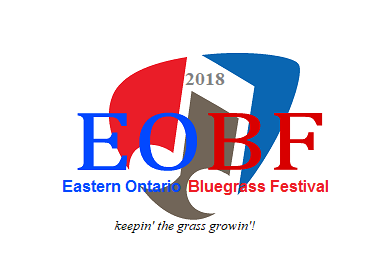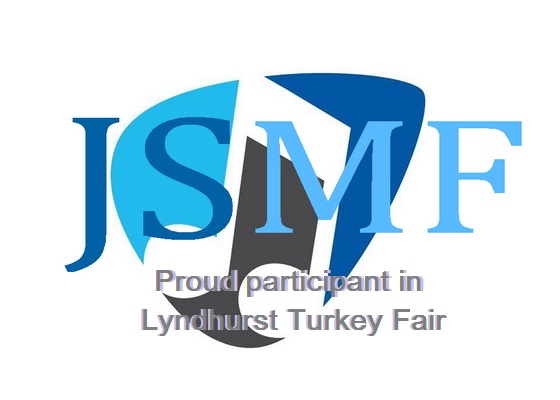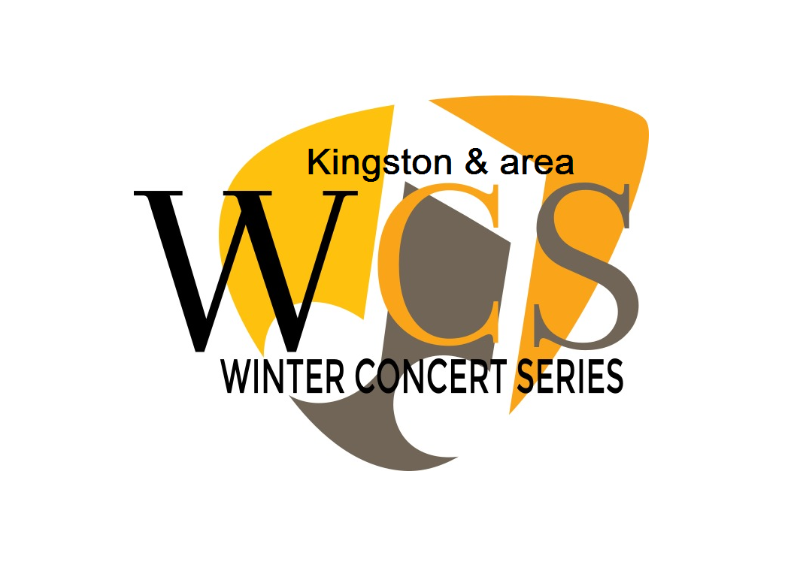 Who we are!
Founded in 2006, CR5 Bluegrass, formerly CountyRoad 5 BluegrassBand, has become a fan favorite at many musical venues throughout Eastern Ontario.
Over the years, we have shared the stage with many of the top musical acts. We have performed at many of Ontario's finest music festivals and venues including The Brockville Arts Center,
The Joshua Bates Center, Athens Steam Fair,
Lombardy Fair, Middle Road Church Concert Series, Quinte Isles Bluegrass Celebration, Galop Canal Bluegrass Festival, The South Grenville Bluegrass Festival, The Flinton Community Jamboree, Palmer Rapids Twin Music Festival, The Valley Bluegrass Festival in Renfrew, The Tottenham Bluegrass Festival, Minden Hills Bluegrass Festival and the Holy Trinity Concert Series in Lakefield Quebec to name but a few.
In addition to performing, CR5 Bluegrass founded and hosts the Jonas Street Music Festival, which has become an integral part of the
Lyndhurst Turkey Fair. This event occurs every year on the third Saturday in September in the village of Lyndhurst Ontario and 2017
will
mark the 7
th
edition of the music festival! Check out our "JSMF" tab for details.
In 2016, we announced that we had founded and would be hosting the first ever Eastern Ontario Bluegrass Festival which took place over the Victoria Day long weekend in May at the Lombardy Fairground featuring Eastern Ontario's premier bluegrass bands! In 2017 we returned for "a Sesquicentennial Celebration!". Plans are currently underway for 2018. For further details and updates, go to our "EOBF" tab or to www.eobluegrass.com.
"Let us play for you!"