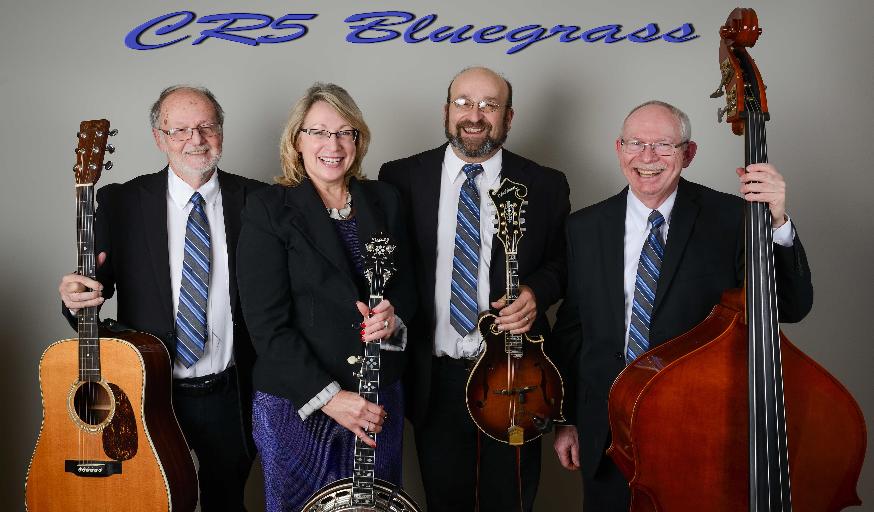 Barry Garvin Christine Potter Dan Potter Jim Bossert
CR5 BLUEGRASS schedule for 2018:
CR5 Bluegrass
will be performing on
Friday, May 18th at 5:00 pm & Sunday, May 20th at 3:05 pm
2017/18 dates are being posted as they become available! See our "Schedule" tab for details!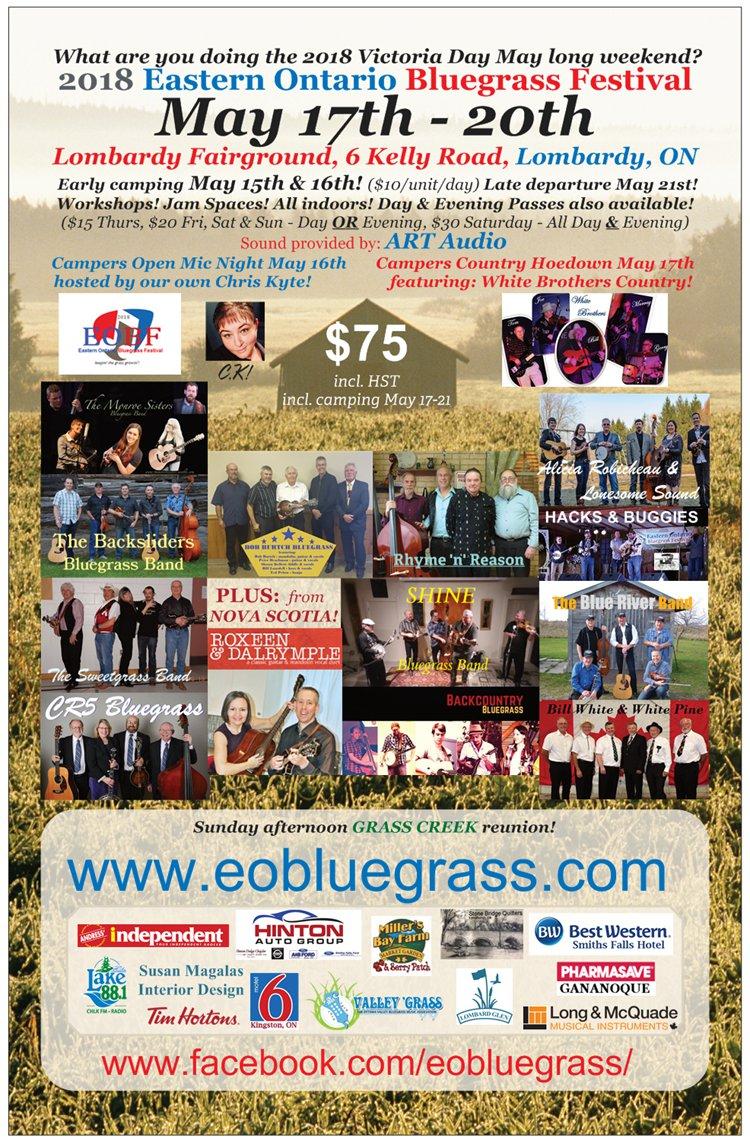 COMING TO LOMBARDY IN MAY 2018 The Eastern Ontario Bluegrass Festival
For pics, video and other details go to:
Eastern Ontario Bluegrass Festival
Camping Passes for May 15th & 16th $10.00 per day per unit
DAY PASSES $20.00 - Sat. May 19th & Sunday May 20th, 10am-5pm
EVENING PASSES $15.00 - Thurs. May 17th 6pm - 11pm $20.00 - Fri. May 18th & Sat. May 19th 5pm-12am
FULL DAY PASS $30.00 - Sat. May 19th, 10am-12am
ALL AVAILABLED AT THE MAIN ENTRANCE
to The Lombardy Fairground (cash only)

What are you doing the Victoria Day May long weekend?
THANK YOU! from:
The Kingston & Area Winter Concert Series
We'll be back in 2019 so check in for details!
https://www.facebook.com/KTownWCS/
Brought to you by The Northern Bluegrass Committee
2018 EOBF "Full Festival Passes" SALE!
Camping passes for May 15th and May 16th at $10.00 each night per unit can be purchased at the main entrance at the Lombardy Fairground on arrival!