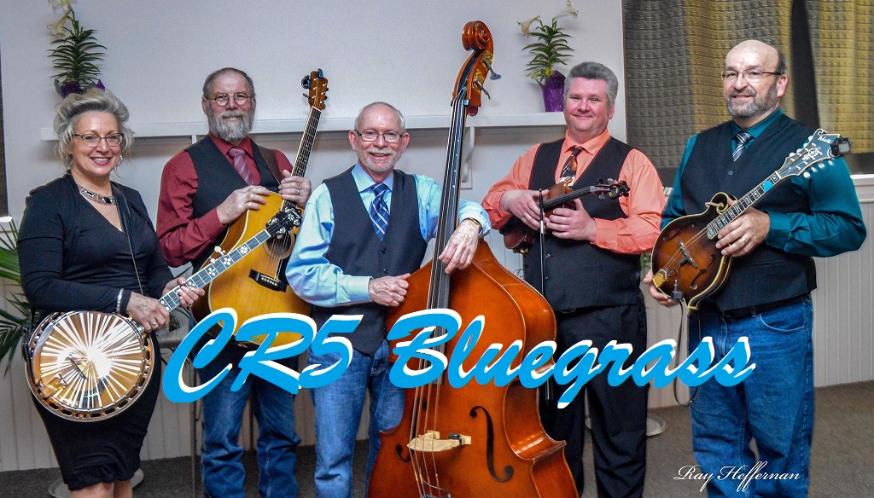 Announcing: Line up changes for 2019
With the retirement of long time County Road 5 founding member Barry Garvin, we will have a different look for the upcoming season. We welcome Marc Rochon to assume the vacated guitar position and 5 time CCBA Fiddle Player Of the Year, Joe White. We welcome Marc & Joe and are very much looking forward to performing with these two newest additions to the CR5 Bluegrass family!
CR5 Bluegrass - Coming up!
May 14 - 20 7:30 pm Saturday May 18th and 3:15 pm Sunday May 19th PLUS other times throughout the weekend!
Performance dates are being posted as they become available! See our "Schedule" tab for details!

Tickets for the 2019
EASTERN ONTARIO BLUEGRASS FESTIVAL
now available!
"Day", "Evening" and "Full Day" passes for the 2019 EOBF will be available at the main entrance to the Lombardy Fairground on your arrival.
2019 EOBF FULL FESTIVAL PASS - includes rough camping Thursday to Monday $70
Early Camping Pass (Tuesday & Wednesday) $10/unit/day
Thursday & Friday Evening Passes (5:00 - 11:00) $20
Saturday & Sunday Daytime (10:00am - 5:00pm) $20
Saturday Evening Pass (5:00 - 11:00) $25
All Day Saturday (10:00am - 11:00pm) $35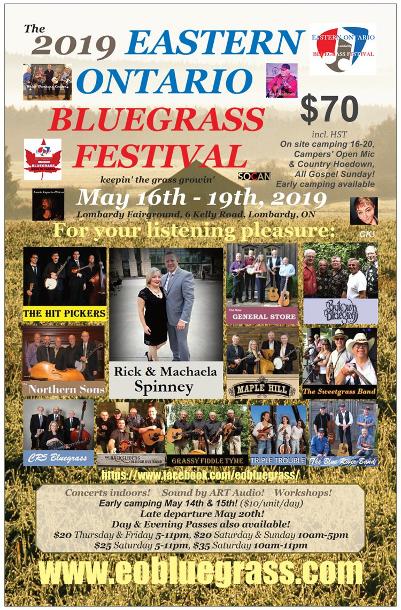 Full Festival Passes ($70),Day Passes ($20), Evening Passes ($20 except Saturday $25), and Full Day Saturday (10 am - 11 pm $35), Early Camping (Tues. & Wed. $10/day/unit) and Full Festival Passes will be available at the Main Entrance to the Lombardy Fairground daily beginning Tuesday, May 14th.