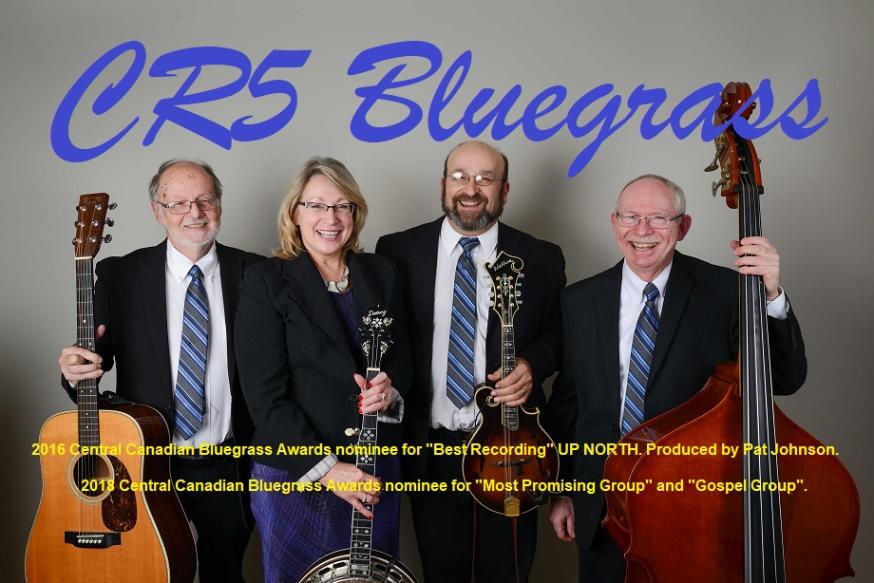 Barry Garvin Christine Potter Dan Potter Jim Bossert
CR5 Bluegrass - Coming up
Nov. 23-25 2:20 pm The 40th Annual Central Canadian Bluegrass Awards Huntsville, ON 2:20 pm Sat. & 11:00 am on Sun.
Performance dates are being posted as they become available! See our "Schedule" tab for details!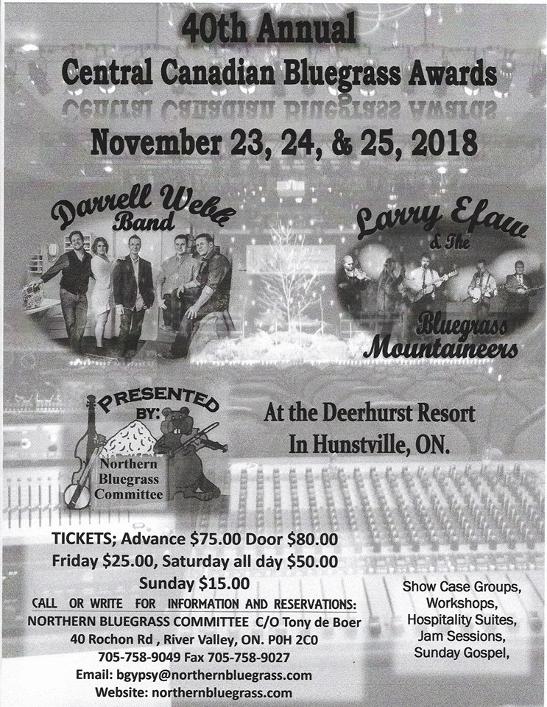 Tickets for the 2019 Kingston & area WINTER CONCERT SERIES and the 2019 EASTERN ONTARIO BLUEGRASS FESTIVAL will be available on-line starting December 7th. They will make the perfect stocking stuffer for that bluegrass music lover in your house!