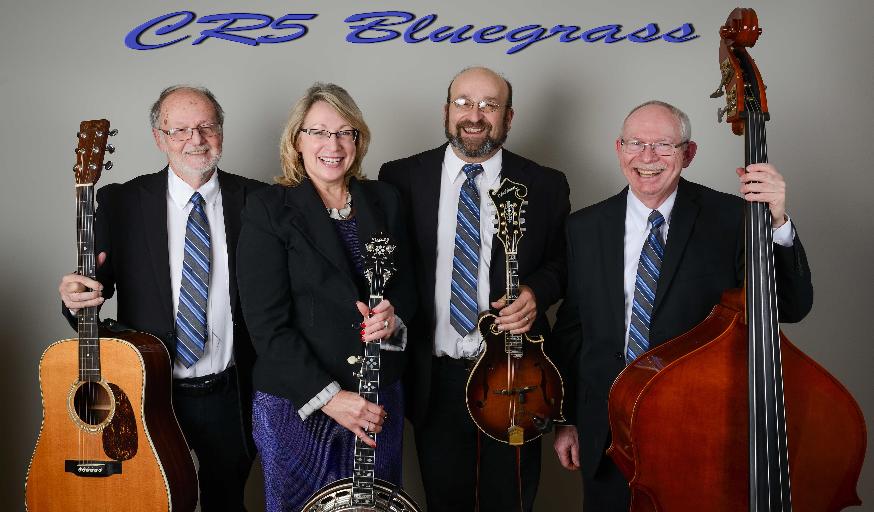 Barry Garvin Christine Potter Dan Potter Jim Bossert
Message from Dan & Christine:
The 25th annual Lyndhurst Turkey Fair is in the books and with it, the 2018 edition of the Jonas Street Music Festival. Large crowds kept our venue on Jonas Street hopping for most of the day and they witnessed some pretty amazing performances by some of the areas best bluegrass performers! Thank you to the Lyndhurst Turkey Fair for letting us "do what we do", the Paige family for use of the property, to Mensen Farm for the decorations, the Prescott Lion's Club for the tent, ...and the township for the chairs.
To all of our 2018 performers (in order of appearance), Linda Elliott (MC), The Happy Grass Travellers, The Blue River Band, Grass Under Fire, The Pie Plates, The Backsliders Bluegrass Band, The Blue Grasshoppers, Bill White & White Pine, Pete Deachman, to our bandmates in CR5 Bluegrass, THANK YOU ALL!

CR5 Bluegrass - Coming up!
Performance dates are being posted as they become available! See our "Schedule" tab for details!