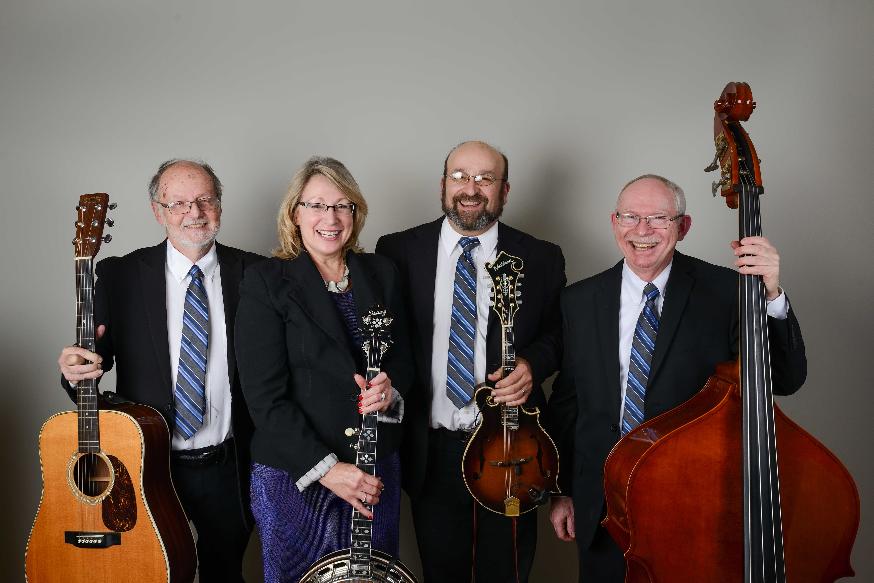 Barry Garvin Christine Potter Dan Potter Jim Bossert
CR5 Bluegrass Schedule for 2018
2017/18 dates are being posted as they become available! See our "Schedule" tab for details!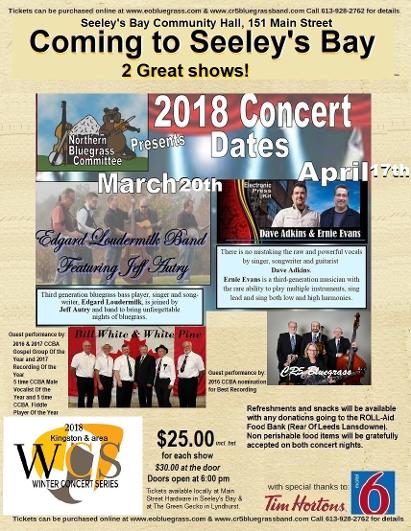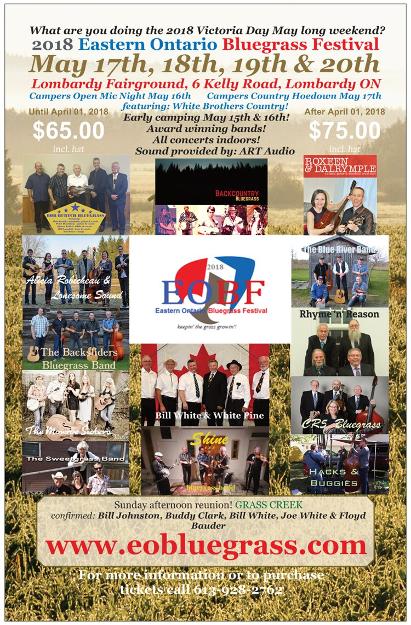 2018 Eastern Ontario Bluegrass Festival
For pics, video and other details go to:
Eastern Ontario Bluegrass Festival
What are you doing the Victoria Day May long weekend?
Coming up in 2018:
The Kingston & Area Winter Concert Series
https://www.facebook.com/KTownWCS/
Mark your calendars:
Edgar Loudermilk feat. Jeff Autrey, Tues. March 20th
Dave Adkins & Ernie Evans, Tues. April 17th!
Brought to you by The Northern Bluegrass Committee
2018 EOBF "Full Festival Passes" SALE!
Camping passes for May 15th and May 16th at $10.00 each night per unit can be purchased at the main entrance at the Lombardy Fairground on arrival!